Plastic Bathroom Fittings Manufacturers and Exporters in Kerala, India.
Water taps had been used for a long time but over the course of time, dissatisfaction started taking place in the minds of the users due to continuous leakages and drips at higher rates. There was a need for an alternative solution. Senior personnel of ARTIC came up with a new splendid revolution of plastic water taps, plastic showers and other bathroom fittings.
With the highest level of security is the best option for your kitchen and bathroom we deal by providing quality materials such as PVC ball valve manufactures.
We, being one of the leading PVC health faucet manufacturers in India, are the market's leading and most energizing name, delivering an unrivalled choice of bathroom taps. All of these items are fashionable, high-quality, and highly appealing to the eye. They are created by our domain's most talented professionals. To develop items that meet worldwide standards, we employ fundamental materials and cutting-edge technology.
We aim to deliver premium-quality goods with slashing technology as PVC ball valve manufacturers in Ahmedabad.

We Are Concerned About Your Health;Artic Is 100% Hygienic With International Standards
We are one of India's well-known manufacturers and exporters of quality plastic bathroom fittings. Our company, Rapol Saniplast Pvt. Ltd. saw its inception in 1995 and is popular both in India and the Middle East. Our modern and high-tech manufacturing units along with a devoted workforce complement and go hand-in-hand to manufacture and deliver high-quality bathroom fittings.
ARTIC brought changes in the destiny of plastic bathroom fittings. Its bathroom fittings are uniquely and expertly crafted with royal looks. Beautiful colour combinations match perfectly with all the known and leading brands of sanitary wares and enhance the aesthetic beauty of the interiors.

We have accomplished ISO 9001-2015 certification in quality management in Designing, Manufacturing and Supplying of plastic bathroom fittings from Quality Austria.
PVC Health Faucet Manufactures in India
TREND SETTERS
ARTIC brought changes in the destiny of plastic bathroom fittings. Its bathroom fittings are uniquely and expertly crafted with royal looks. Beautiful colour combinations match perfectly with all the known and leading brands of sanitary wares and enhance the aesthetic beauty of the interiors.
MASTERPIECE
It is first with a plastic tap and wooden finish. ARTIC Designer Pillar Cock comes with a palpable wooden finish and beauty.
" WE ARE CONCERNED ABOUT YOUR HEALTH; ARTIC IS 100% HYGIENIC WITH INTERNATIONAL STANDARDS. " In accordance to our slogan, we have come up with a new product which is 100% hygienic.
Most of the plastic taps available in the market usually uses grease for smooth functioning. But grease when in contact with water, contaminates the water. This contaminated water can be harmful to body and lead to illnesses if used for drinking or cooking. So we have to be careful regarding the use of plastic taps and which do not use grease. Arctic maestro does not use grease and use only virgin plastic which does not reacts with water. This will not be harmful when it is used for drinking purposes. The colour of the plastic taps fades and cracks appear when placed under direct sun light. This is a result of UV rays that are present in the sun light. Arctic maestro is developed using specific plastic which remains unaffected under direct sun light.
Most of the plastic taps available these days are either half turn or full turn. Half turns taps are made using ceramic disks which are much cheaper and leads to leakage and damage of the taps soon. Arctic maestro is available in quarter turn and is made without using ceramic disks. It is made using the inner fittings which are completely trouble free. Maestro is quite simple and smooth and can even be operated by a child.
Each and every tap is checked thoroughly in heavy pressure water line prior to packaging to ensure its quality. We provide full warranty against its manufacturing defects.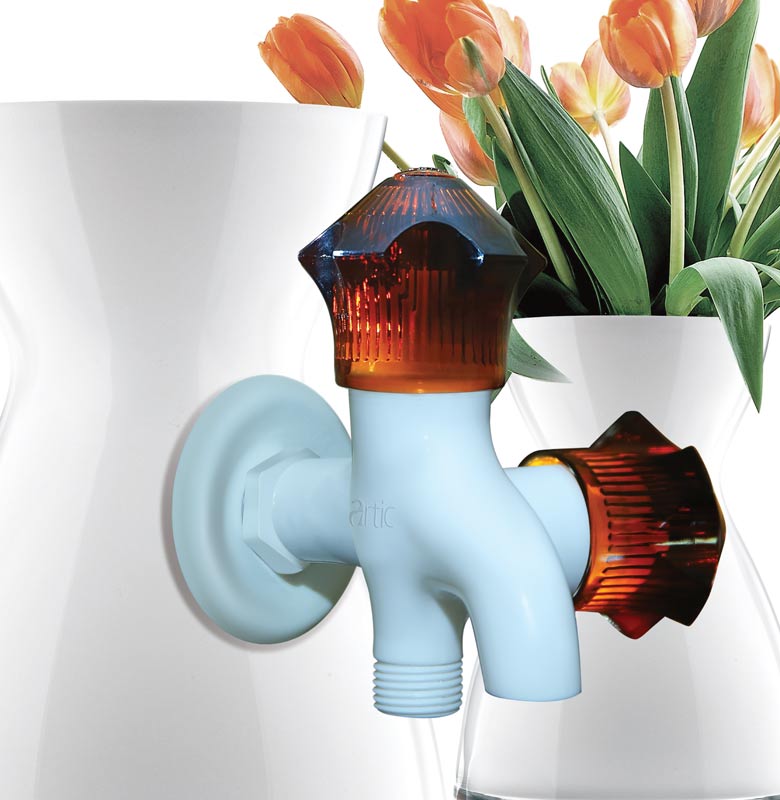 OWN TOOL ROOM
In our initial days, we have lean outside mould makers to develop quality plastic injection moulds and it was considered as a time consuming procedure so as to bring forth new ideas. This might lead to delay in works and also uncertainty in finishing time can disrupt our new plans.
Now we have developed a fully equipped Tool Room which is fully staffed with efficient mould makers who have complete knowledge in the areas of computerized designing as well as mould making.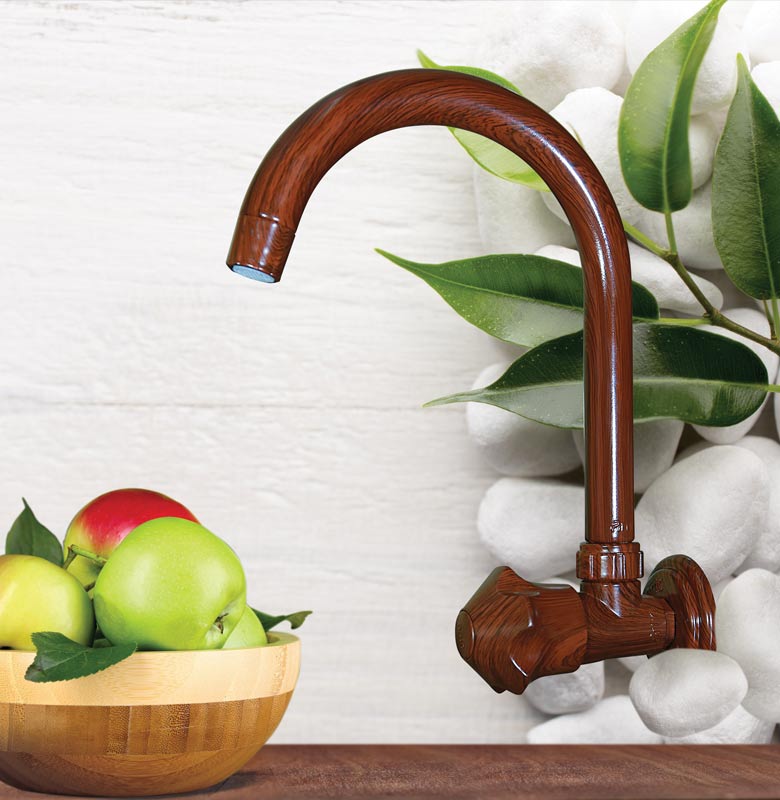 OUR STRENGTH AS A MANUFACTURER
Artic is backed by three manufacturing units which are facilitated with modern and hi-tech machineries for the production of plastic bathroom showers and other bathroom fittings. It comprises more than 20 fully automatic Injection Moulding machineries and 10 specialized machineries along with high tech facilities.
QUALITY
We follow a stubborn quality system right from the beginning until the end. Our Quality Department is staffed with experienced experts who are adamant in quality checking process at each and every stage – from choosing raw materials, production, assembling, sealing as well as packing of each product.
QUALITY POLICY
We are committed to assure complete satisfaction to the clients by supplying excellent quality bathroom fittings as per the required standards within time and while applying relevant quality specifications and standards for the continuous improvement of the facilities and system.
Business Type
Exporter , Manufacturer , Supplier
Primary Competitive Advantages

Customized solutions
Huge infrastructure
Comprehensive quality policy
Reliable, well-organized distribution network.

Product Range

20 mm Hose Tap
15mm Hose Tap
Regular Short Body Tap
Regular Long Body Tap
Angle Cock
Hot Water Connection Tube
Foot Valve
Plastic Floor Trap
Plastic Water Taps
Plastic PVC Water Tap
Plastic Showers
Plastic Bathroom Showers
Designer Bathroom Showers

Standard Certification
ISO 9001:2008 Certified Company
MARKETING STRATEGY
We have set up a strong marketing network which is connected to most of the states in the country. Besides, we have a trained team of marketing personnel which is ready to serve our round the clock.
MANAGEMENT
Well experienced as well as technically educated Managing Director along with well positioned Professional management staff aids in the planning of production, Finance and marketing.
EXPORT
We are shipping our products to various Middle East countries including UAE and Oman.
DESIGN REGISTRATION
Almost all our products have design patent.
RESEARCH AND DEVELOPMENT
ARTIC is keen to know its clients needs and adjust as per the changing trends to develop new and innovative products.
FINANCIAL SUPPORT
Canara Bank, Chalakudy provides us with sound and strong financial support.
AWARDS
We have bagged the District level Best Entrepreneurs Award for 2012 from Directorate of Industries and Commerce, Kerala Government.